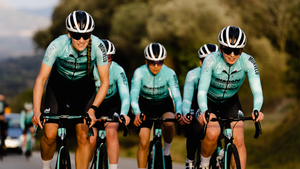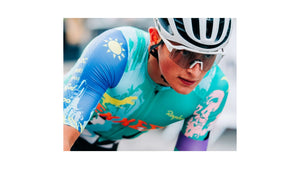 Our inspiration
What is it that keeps you striving towards your sporting goals? The endurance mindset is unique. But it's one that you share with a wider family of athletes. Here we reveal a little about the remarkable stories of our brand ambassadors. We are so proud to help power their achievements.
Jasmijn Muller
Jasmijn is the world 24 hour time trial champion and is busily raising awareness of women's issues in endurance sport.
Angus Young
Winner of the 2021 Pan Celtic Race, Angus is part of a cohort of ultra distance cyclists who are redefining terms like tenacity and staying power. 
Karen Darke MBE
Karen broke her back aged 21 in a climbing accident. The journey of resilience that followed led her to gold in the 2016 Paralympics in Rio.
Tekkerz
Tekkerz is a refreshing London-based cycling team created by Alec Briggs with friends and partners looking to innovate in the cycling industry.
Holly Mei Jones
Plant-based, long distance triathlete triathlete who only took up the sport in 2019 but quickly started to make waves.
Finley Newmark
Former professional cyclist with TRINITY, turned "all road" adventure rider and content creator.
Leanne Wrightson
MTB guide turned ultra-endurance cyclist, Leanne has her own company running women's 'Introduction to Bikepacking' weekends, building confidence and teaching skills that empower people to go on longer, solo adventures.
Ben Turner
Ben is the Adventure Coach who helps people find their adventure in fitness, nutrition and mental resilience. Improving lives through simple, healthy practices.